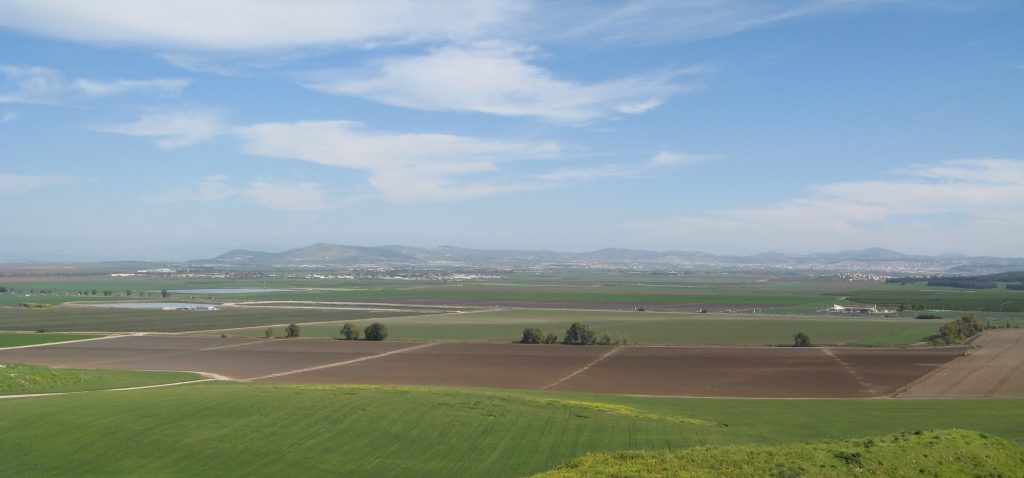 Do you have any idea what your future holds? I guess not. None of us has any idea what is ahead for us. We make plans but they do not always fall into place. So what does the Bible say about the future? The Bible is not a horoscope. You will not get any indication about your future. However, the Bible does indicate what is going to happen in world history.
There are many different interpretations of the Bible regarding the future. The internet has so many sites on this subject, many of which are deceptive and not based on what the bible teaches. I would recommend  Got Questions as their articles and videos are short easy to understand, and Knowing Jesus because it concentrates on giving biblical references. All About God,  Light for the Last Days and Evidence to Believe also have interesting articles and views.
In this brief post, I want to point you to what the bible says about the future. It is not intended to suggest timelines or the order of events because these are just not clear. So this post concentrate on what the Bible predicts. The most important thing is that those who put their trust in God, have faith in Jesus and have the Holy Spirit within them will be with God eternally.
What's next?
The Lord Jesus Christ told his disciples a bit about what was going to happen in the future. Jesus predicted his death and resurrection (Matthew 16:21-23; Mark 8:31; Luke 9:22). Jesus told his disciples he would prepare a place for them and he would come again to take believers to himself (John 14:2-3). He also predicted his return to the world in glory as the King of Kings (Revelation 19:11-16). This is sometimes called the second coming. When Jesus ascended into heaven angels told his disciples: "Men of Galilee, why do you stand looking into heaven? This Jesus, who was taken up from you into heaven, will come in the same way as you saw him go into heaven" (Acts 1:11).
Jesus told his disciples we will not know the timing (Acts 1:7). But in many passages in the Bible Jesus indicated what would happen before his return. Matthew 24 Mark 13 and Luke 21 are important chapters regarding the teaching of Jesus about the end times.
Difficult Times Ahead
Jesus foretold of difficult times for this world in the future (Matthew 24; Luke 17:20-37; Mark 13:14-23). The Bible teaches that there will be a time of great tribulation (Matthew 24:21). During this time the world experiences unprecedented disasters. So terrible that there would be the potential for everyone to perish unless God prevents it (Matthew 24:22). Why does this happen? Because humanity rebels against God and refuses to repent (Revelation 9:20; 16:9-10). But there is still the chance to be saved from this time of wrath.  For "everyone who calls on the name of the Lord will be saved." (Romans 10:13). More details of the Great Tribulation can be found here
The Lord Jesus Christ is Coming Back
The Bible stated clearly that the Lord Jesus Christ is coming back in the future to reign on the earth (Matthew 24:30; Mark 13:24-27; Luke 21:25-28; Revelation 19:11-16). There will be signs in the heavens, just as there were when he came the first time (Matthew 2:2).  Jesus predicted that before he returns false messiahs will come, deceiving many. There will be great wars. Moral standards on earth will decline. Traumatic events will happen. Israel will be vilified again and Jews will have to flee from Jerusalem and Judea (Matthew 24:16; Luke 21:21).
When the Lord Jesus Christ returns everyone will be aware of it. It will be like lightning (Matthew 24:27) and the heavens will open revealing the coming King of Kings (Revelation 19:11-16). He will return to Jerusalem to the Mount of Olives (Zechariah 14:4).
At some point, the Lord Jesus Christ will take his church from this earth to be with him. This has become known as the Rapture. There are endless views about this that are not going to be covered here. Sufficient to say:
For the Lord himself will descend from heaven with a cry of command, with the voice of an archangel, and with the sound of the trumpet of God. And the dead in Christ will rise first. Then we who are alive, who are left, will be caught up together with them in the clouds to meet the Lord in the air, and so we will always be with the Lord. Therefore encourage one another with these words. (1 Thessalonians 4:16-18)
The Next Thousand Years on Earth
King Jesus will rule from Jerusalem. He will reign for 1000 years (Revelation 20:6-7) and will rule righteously (Isaiah 32:1). The effects of his righteousness in reigning brings peace, quietness and trust in God (Isaiah 32:17). There will be peace among all creation with a new relationship between mankind and the creatures of his world (Isaiah 11:6-9). There will be no war (Psalm 46:9) and wrongdoing will be dealt with swiftly and fairly.
Eternity
Then the King will say to those on his right, 'Come, you who are blessed by my Father, inherit the kingdom prepared for you from the foundation of the world. (Matthew 25:34)

"Let not your hearts be troubled. Believe in God; believe also in me. In my Father's house are many rooms. If it were not so, would I have told you that I go to prepare a place for you? And if I go and prepare a place for you, I will come again and will take you to myself, that where I am you may be also. (John 14:1-3)
Although we live in a body that is perishing and will eventually die God had promised eternal life to those who believe in his Son. Rather than trying to explain this, I have listed here many verses that mention eternal life. The Bible speaks so much better than I could ever explain.
John 3:15 – that whoever believes in him may have eternal life.
John 3:16 – "For God so loved the world, that he gave his only Son, that whoever believes in him should not perish but have eternal life.
John 3:36 – Whoever believes in the Son has eternal life; whoever does not obey the Son shall not see life, but the wrath of God remains on him.
John 4:14 – but whoever drinks of the water that I will give him will never be thirsty again. The water that I will give him will become in him a spring of water welling up to eternal life."
John 5:24 – Truly, truly, I say to you, whoever hears my word and believes him who sent me has eternal life. He does not come into judgment, but has passed from death to life.
John 5:39 – You search the Scriptures because you think that in them you have eternal life; and it is they that bear witness about me,
John 6:27 – Do not work for the food that perishes, but for the food that endures to eternal life, which the Son of Man will give to you. For on him God the Father has set his seal."
John 6:40 – For this is the will of my Father, that everyone who looks on the Son and believes in him should have eternal life, and I will raise him up on the last day."
John 6:47 – Truly, truly, I say to you, whoever believes has eternal life.
John 6:54 – Whoever feeds on my flesh and drinks my blood has eternal life, and I will raise him up on the last day.
John 6:68 – Simon Peter answered him, "Lord, to whom shall we go? You have the words of eternal life,
John 10:28 – I give them eternal life, and they will never perish, and no one will snatch them out of my hand.
John 12:25 – Whoever loves his life loses it, and whoever hates his life in this world will keep it for eternal life.
John 17:2 – since you have given him authority over all flesh, to give eternal life to all whom you have given him.
John 17:3 – And this is eternal life, that they know you, the only true God, and Jesus Christ whom you have sent.
Acts 13:48 – And when the Gentiles heard this, they began rejoicing and glorifying the word of the Lord, and as many as were appointed to eternal life believed.
Romans 2:7 – to those who by patience in well-doing seek for glory and honor and immortality, he will give eternal life;
Romans 5:21 – so that, as sin reigned in death, grace also might reign through righteousness leading to eternal life through Jesus Christ our Lord.
Romans 6:22 – But now that you have been set free from sin and have become slaves of God, the fruit you get leads to sanctification and its end, eternal life.
Romans 6:23 – For the wages of sin is death, but the free gift of God is eternal life in Christ Jesus our Lord.
Galatians 6:8 – For the one who sows to his own flesh will from the flesh reap corruption, but the one who sows to the Spirit will from the Spirit reap eternal life.
1 Timothy 1:16 – But I received mercy for this reason, that in me, as the foremost, Jesus Christ might display his perfect patience as an example to those who were to believe in him for eternal life.
1 Timothy 6:12 – Fight the good fight of the faith. Take hold of the eternal life to which you were called and about which you made the good confession in the presence of many witnesses.
Titus 1:2 – in hope of eternal life, which God, who never lies, promised before the ages began
Titus 3:7 – so that being justified by his grace we might become heirs according to the hope of eternal life.
1 John 1:2 – the life was made manifest, and we have seen it, and testify to it and proclaim to you the eternal life, which was with the Father and was made manifest to us—
1 John 2:25 – And this is the promise that he made to us—eternal life.
1 John 3:15 – Everyone who hates his brother is a murderer, and you know that no murderer has eternal life abiding in him.
1 John 5:11 – And this is the testimony, that God gave us eternal life, and this life is in his Son.
1 John 5:13 – I write these things to you who believe in the name of the Son of God, that you may know that you have eternal life.
1 John 5:20 – And we know that the Son of God has come and has given us understanding, so that we may know him who is true; and we are in him who is true, in his Son Jesus Christ. He is the true God and eternal life.
Jude 21 – keep yourselves in the love of God, waiting for the mercy of our Lord Jesus Christ that leads to eternal life.
Peace I leave with you; my peace I give to you. Not as the world gives do I give to you. Let not your hearts be troubled, neither let them be afraid (John 14:27).
Have peace because as a believer your future, your destiny, is eternal life. To be with God the Father, the Lord Jesus Christ and the Holy Spirit forever.