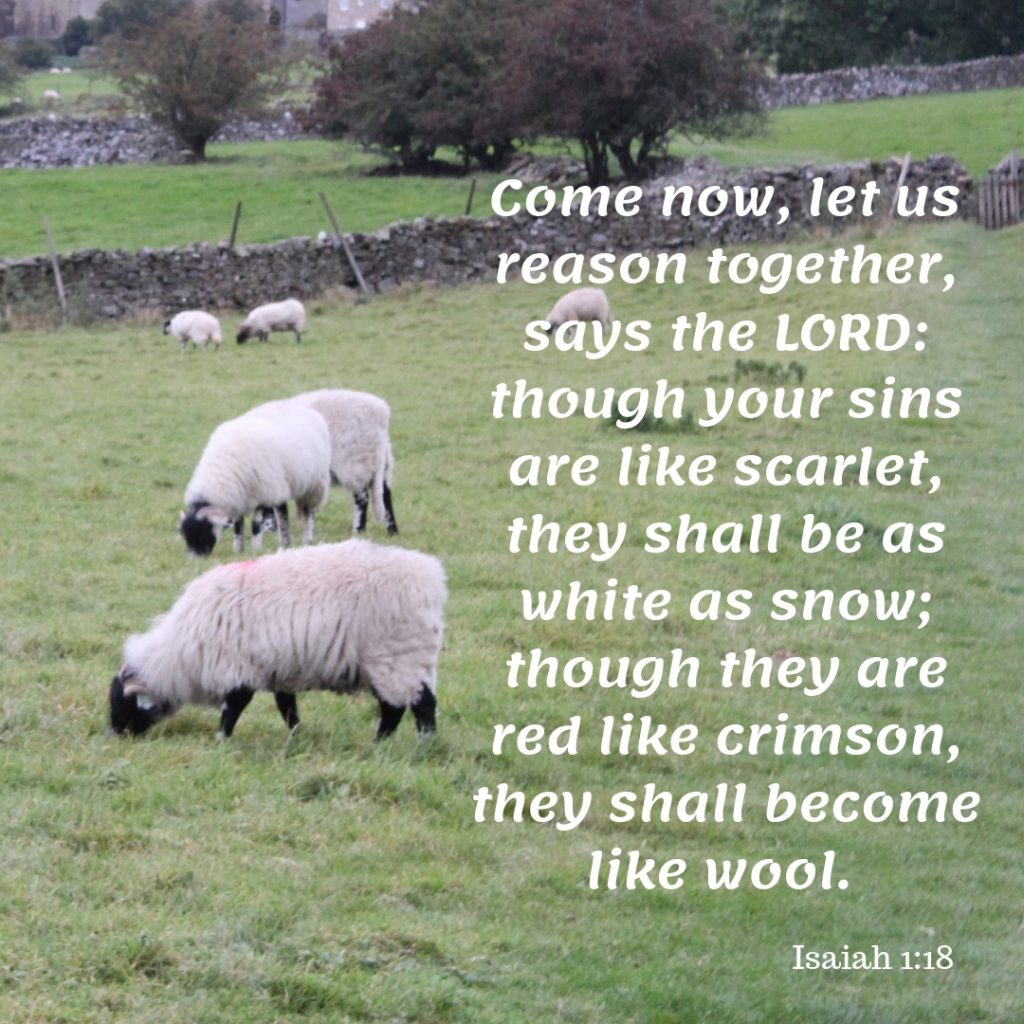 Come, let us reason together
Romans 15:18-21
18 For I will not venture to speak of anything except what Christ has accomplished through me to bring the Gentiles to obedience-by word and deed,
19 by the power of signs and wonders, by the power of the Spirit of God-so that from Jerusalem and all the way around to Illyricum I have fulfilled the ministry of the gospel of Christ;
20 and thus I make it my ambition to preach the gospel, not where Christ has already been named, lest I build on someone else's foundation,
21 but as it is written, "Those who have never been told of him will see, and those who have never heard will understand." – Romans 15:18-21
Paul was an amazing person. At heart he was an evangelist and missionary desiring to plant churches where no one had heard the gospel. But he was also an amazing theologian. If he had not written the letters to the churches in the first century we would not be able to fully comprehend the love of God:
18 may have strength to comprehend with all the saints what is the breadth and length and height and depth,
19 and to know the love of Christ that surpasses knowledge, that you may be filled with all the fullness of God. – Ephesians 3:18-19
God blessed Paul. He was able to minister the gospel and work miracles among unbelievers that led them to Christ.
8 It happened that the father of Publius lay sick with fever and dysentery. And Paul visited him and prayed, and putting his hands on him, healed him.
9 And when this had taken place, the rest of the people on the island who had diseases also came and were cured. – Acts 28:8-9
The power and signs of God are always to further the gospel not the individual. We are to prone to become proud if we have supernatural gifts. Paul had a humble and obedient heart so was able to minister healing without becoming proud.
Paul preached the gospel boldly wherever he went. He spoke of what Christ had done through him as a powerful testimony of the grace of God. He wanted to persuade people to believe the gospel of Grace. Paul wanted them to know the reason they should have faith.
And he reasoned in the synagogue every Sabbath, and tried to persuade Jews and Greeks. – Acts 18:4
Therefore, knowing the fear of the Lord, we persuade others. But what we are is known to God, and I hope it is known also to your conscience. – 2 Corinthians 5:11
The Lord spoke through Isaiah and said:
"Come now, let us reason together, says the LORD: though your sins are like scarlet, they shall be as white as snow; though they are red like crimson, they shall become like wool. – Isaiah 1:18
Let us reason together. We can converse with God. If we have questions He will answer us. When we have doubts he will reassure us. If things do not make sense we can trust that one day it will all become clear.
Just imagine for a moment, many people enjoy "soaps", they enjoy watching the lives of other people unfold. What if when we are in eternity a memory comes back and we ask the Lord "why did that happen". I wonder if He will show us the rerun, the repeat of the episode, but from a perspective where we can understand His wisdom and give Him the glory. Maybe not. We probably will just be eternally grateful and want to love and serve Him rather than be concerned with the past. After all Job was never given the reason by God as to why he suffered but the end result was he saw God and that brought him to repentance.
5 I had heard of you by the hearing of the ear, but now my eye sees you;
6 therefore I despise myself, and repent in dust and ashes." – Job 42:5-6
Whether or not we are told the reason we can be assured that God is for us, He will never forsake us and His ways are prefect. Praise God for people like Paul who help us see and understand the gospel.