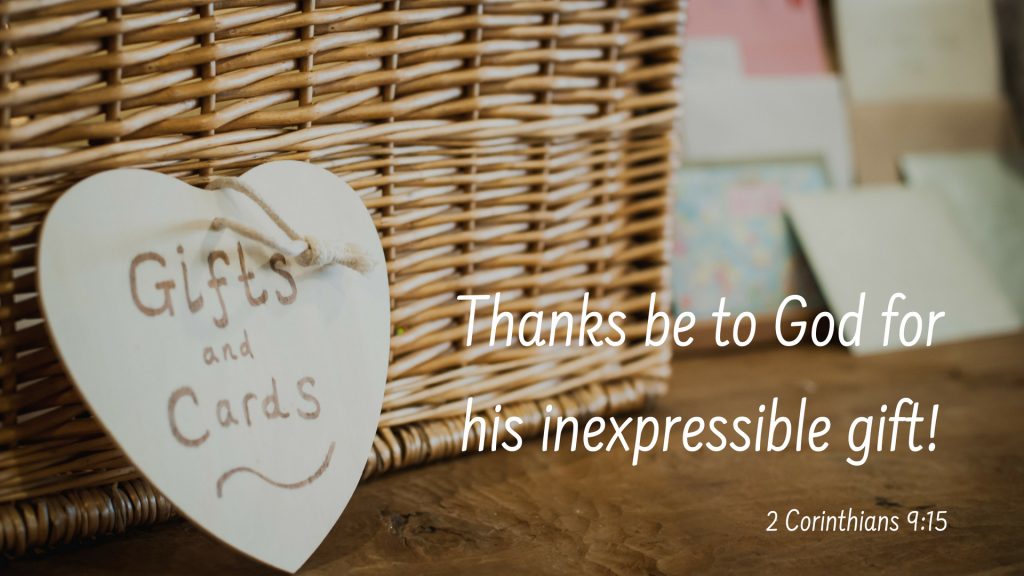 Romans 5:15-17
15 But the free gift is not like the trespass. For if many died through one man's trespass, much more have the grace of God and the free gift by the grace of that one man Jesus Christ abounded for many.
16 And the free gift is not like the result of that one man's sin. For the judgment following one trespass brought condemnation, but the free gift following many trespasses brought justification.
17 For if, because of one man's trespass, death reigned through that one man, much more will those who receive the abundance of grace and the free gift of righteousness reign in life through the one man Jesus Christ. – Romans 5:15-17
Paul is teaching about the difference between the sin of Adam which had the effect of bringing sin into the human race and the sacrafice of Jesus Christ which brought the free gift of righteousness to all who believe in Jesus. All have sinned yet many have found redemption:
23 for all have sinned and fall short of the glory of God,
24 and are justified by his grace as a gift, through the redemption that is in Christ Jesus, – Romans 3:23-24
We have been given a free gift, a wonderful gift that we can freely have through believing in Jesus. The thing about a gift is that is can be freely given but we have to receive it. Jesus pointed this out to the woman at the well:
Jesus answered her, "If you knew the gift of God, and who it is that is saying to you, 'Give me a drink,' you would have asked him, and he would have given you living water." – John 4:10
He is the gift of God the living waters and all she had to do was take and drink. Which she did. Then she ran to her village and persuaded others to come and receive that gift.
Later on Paul will say:
For the wages of sin is death, but the free gift of God is eternal life in Christ Jesus our Lord. – Romans 6:23
And in the letter to the Ephesians:
For by grace you have been saved through faith. And this is not your own doing; it is the gift of God, – Ephesians 2:8
What we have been given in Christ Jesus or the most valuable gift in the universe because it gives us eternal life, the opportunity to be with God in eternity, sharing in His glory and he steadfast love. All we have to do is accept the gift with gratitude and humility.
Thanks be to God for his inexpressible gift! – 2 Corinthians 9:15