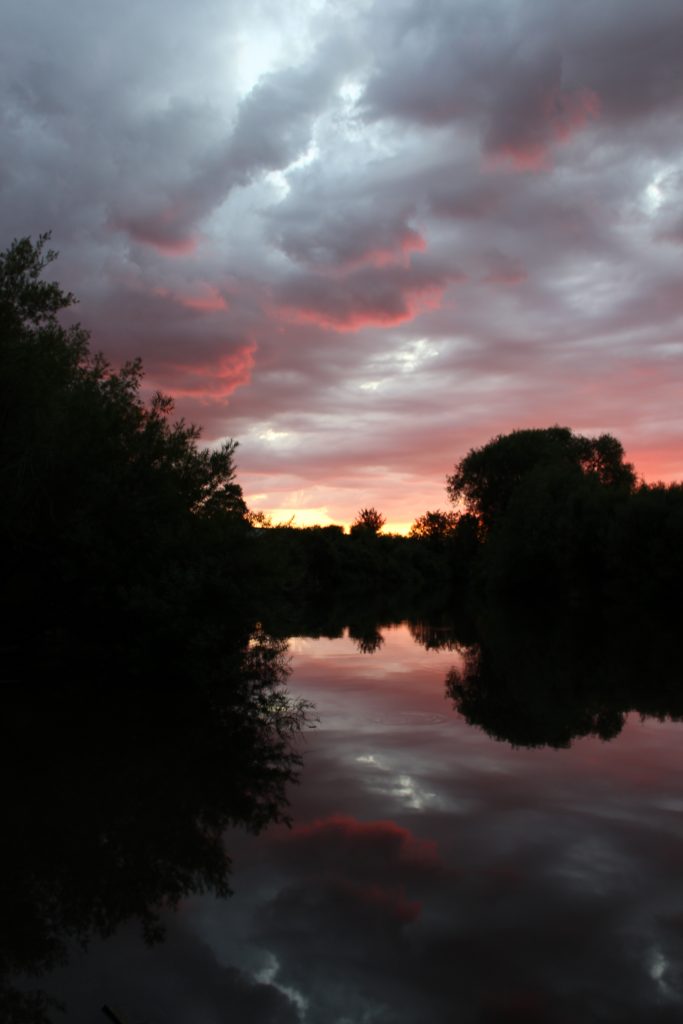 Romans 15:30-33
30 I appeal to you, brothers, by our Lord Jesus Christ and by the love of the Spirit, to strive together with me in your prayers to God on my behalf,
31 that I may be delivered from the unbelievers in Judea, and that my service for Jerusalem may be acceptable to the saints,
32 so that by God's will I may come to you with joy and be refreshed in your company.
33 May the God of peace be with you all. Amen. – Romans 15:30-33
Paul has a final request to end his letter with. That the Roman Church would strive together with Paul in prayer on his behalf. Leaders of the church need our prayers. They often bear considerable spiritual pressure as well as physical, mental and emotional pressures. The Greek word synagōnizomai is only used once in the bible and has been translated either to struggle together or to strive together giving me the picture of a tug of war team all pulling together to overcome the opposition.
We often get two perspectives from the Bible about our experience here on earth. The divine perspective and the human perspective. From God's perspective the work is done (John 19:30). He has won the victory over sin and death (1 Corinthians 15:54-57). He had redeemed us (Galatians 3:13). We are born again as new a creation (2 Corinthians 5:17). We are filled with the Holy Spirit (Ephesians 5:18).
From the human perspective we live in a corrupt world in bodies that have a sin nature. We face an enemy who want us at best to fail or ultimately to die. We are surrounded by people whose motives are selfish and we face temptation to be the same.
How do we deal with this dichotomy? How can we get a new perspective? Well, Paul has shown us (in this letter)  many ways to keep our eyes on Jesus. Believe the gospel (Romans 1:16); live by faith (Romans 3:26); believe God can do what he promised (Romans 4:21); have peace (Romans 5:1); be dead to sin but alive to Christ (Romans 6:10); know there is no condemnation (Romans 8:1). Believe all things work together for our good (Romans 8:28). Understand our salvation depends on God's mercy (Romans 9:16). Know that faith comes by hearing the word of God (Romans 10:17). This is why we need to keep our eyes on Jesus and live by the Spirit not by the flesh :
But I say, walk by the Spirit, and you will not gratify the desires of the flesh. – Galatians 5:16
For those who live according to the flesh set their minds on the things of the flesh, but those who live according to the Spirit set their minds on the things of the Spirit. – Romans 8:5
The writer of Hebrews said:
looking to Jesus, the founder and perfecter of our faith, who for the joy that was set before him endured the cross, despising the shame, and is seated at the right hand of the throne of God. – Hebrews 12:2
When we set our eyes on Jesus the we have the peace of God that passes understanding:
And the peace of God, which surpasses all understanding, will guard your hearts and your minds in Christ Jesus. – Philippians 4:7
King David knew the reality of this truth. He wrote:
You have said, "Seek my face." My heart says to you, "Your face, LORD, do I seek." – Psalm 27:8
It's what God wants, for us to have a face to face relationship by faith with Him. Then we can understand our life from the divine perspective and put our human experience into that new perspective. May the peace of God be with us all. Amen.