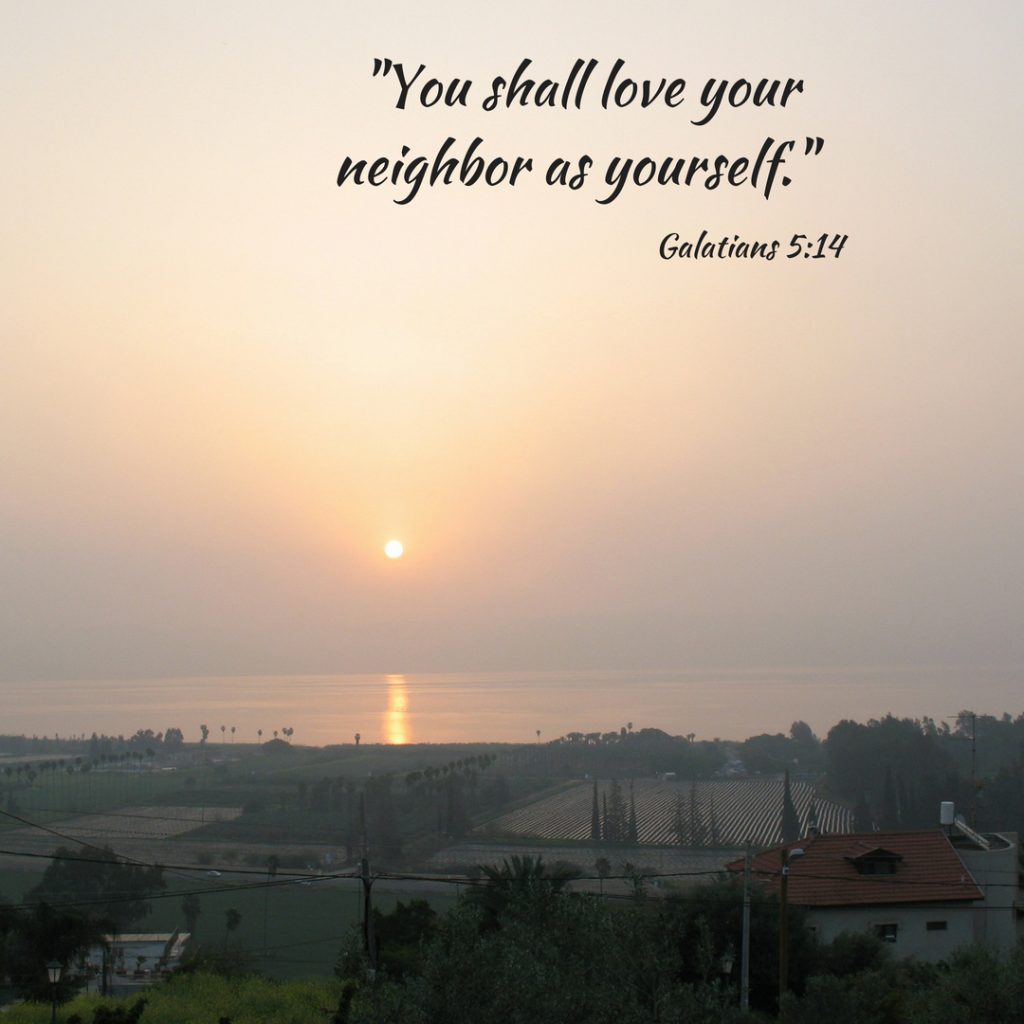 Romans 13:8-10
8 Owe no one anything, except to love each other, for the one who loves another has fulfilled the law.
9 For the commandments, "You shall not commit adultery, You shall not murder, You shall not steal, You shall not covet," and any other commandment, are summed up in this word: "You shall love your neighbor as yourself."
10 Love does no wrong to a neighbor; therefore love is the fulfilling of the law. – Romans 13:8-10
Owe no one anything. Some have taken this verse to mean that as Christians we should not borrow money. However, this is not a commandment. Taken in context this statement is a bridge between what you owe the government – to be a law abiding citizen and what you owe to others – to love them.
We can pay off our financial debts but we can never pay off what we owe to God. God has forgiven us so much therefore we are to forgive others (Matthew 18:21-35). God has given us love therefore we should love others. That IS a commandment:
36 "Teacher, which is the great commandment in the Law?"
37 And he said to him, "You shall love the Lord your God with all your heart and with all your soul and with all your mind.
38 This is the great and first commandment.
39 And a second is like it: You shall love your neighbor as yourself.
40 On these two commandments depend all the Law and the Prophets." – Matthew 22:36-40
The concept that love fulfills the law is fundamental to Christianity. Jesus came to fulfill the law:
"Do not think that I have come to abolish the Law or the Prophets; I have not come to abolish them but to fulfill them. – Matthew 5:17
Jesus fulfilled the law through His love for His Father and His willingness to die on the cross. Through that He made the way for us to enter the Kingdom of Heaven. Jesus taught us how to enter the Kingdom of Heaven by submitting (as He did) to the one who reigns over all. As Jesus submitted to the Father so we submit to Jesus and through that enter the Kingdom.
The Kingdom of Heaven is ruled by love. Justice stems from the love of God and His true nature of grace. We owed the debt of sin – death. But, He paid the price, redeeming us by grace through faith in Jesus Christ. We are so loved that it is our duty to love others.