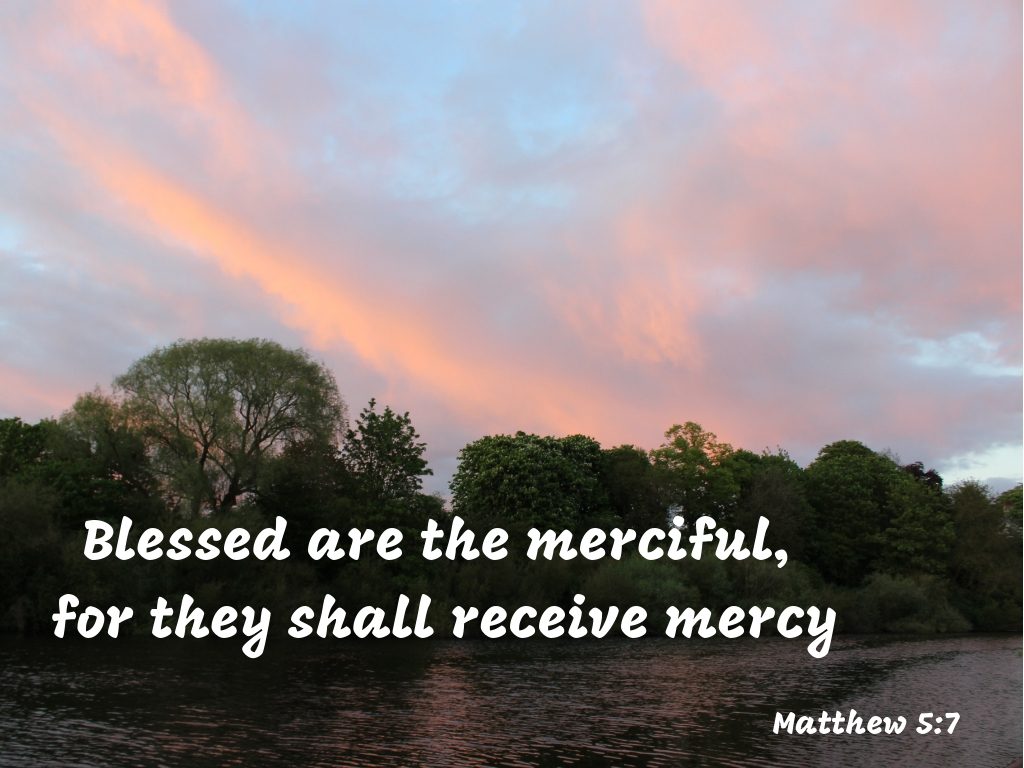 Romans 11:28-32
28 As regards the gospel, they are enemies for your sake. But as regards election, they are beloved for the sake of their forefathers.
29 For the gifts and the calling of God are irrevocable.
30 For just as you were at one time disobedient to God but now have received mercy because of their disobedience,
31 so they too have now been disobedient in order that by the mercy shown to you they also may now receive mercy.
32 For God has consigned all to disobedience, that he may have mercy on all. – Romans 11:28-32
In the first century the Jewish religious people were enemies of the Christians because they persecuted the believers. However, God still loved them and had a plan of redemption for them – to believe in the Lord Jesus Christ. God called Abraham and promised to make him a great nation. It was God's plan not man's plan. God will not go back on His promises. So, all who have been disobedient, who turn to God in repentance will be forgiven. It is all due to the mercy of God.
Throughout the Old Testament we see people being shown mercy. Noah was shown mercy, when God saved him and his family from the judgment of the flood. Lot was shown mercy when judgment fell on Sodom and Gomorrah. Joseph showed mercy to his brothers who sold him into slavery. Assyria was shown mercy when they listened to the prophetic word of the reluctant prophet Jonah. We all were shown mercy when Jesus fulfilled His ministry, was crucified and was raised from the dead.
Mercy is the scarlet thread the runs throughout history showing the true heart of the loving Father to his wayward children. In the tabernacle the arc of the testimony was called the mercy seat:
There I will meet with you, and from above the mercy seat, from between the two cherubim that are on the ark of the testimony, I will speak with you about all that I will give you in commandment for the people of Israel. – Exodus 25:22
And when Moses went into the tent of meeting to speak with the LORD, he heard the voice speaking to him from above the mercy seat that was on the ark of the testimony, from between the two cherubim; and it spoke to him. – Numbers 7:89
The place where God communicated with man was called the mercy seat.
King David knew the mercy of God and the psalms are full of references to mercy.
1 I love the LORD, because he has heard my voice and my pleas for mercy.
2 Because he inclined his ear to me, therefore I will call on him as long as I live. – Psalm 116:1-2
Gracious is the LORD, and righteous; our God is merciful. – Psalm 116:5
He has shown His mercy to us all. But, it is a sad fact of human nature that we reject the mercy of God and try to please Him through our own efforts, which will never achieve anything. He has offered the sacrafice of His Son to show us mercy. As Jesus taught us:
Go and learn what this means: 'I desire mercy, and not sacrifice.' For I came not to call the righteous, but sinners." – Matthew 9:13
Mercy is available to the repentant sinner, the one who in humility comes before God seeking mercy. When we receive mercy then we are able to give it to others:
Blessed are the merciful, for they shall receive mercy. – Matthew 5:7