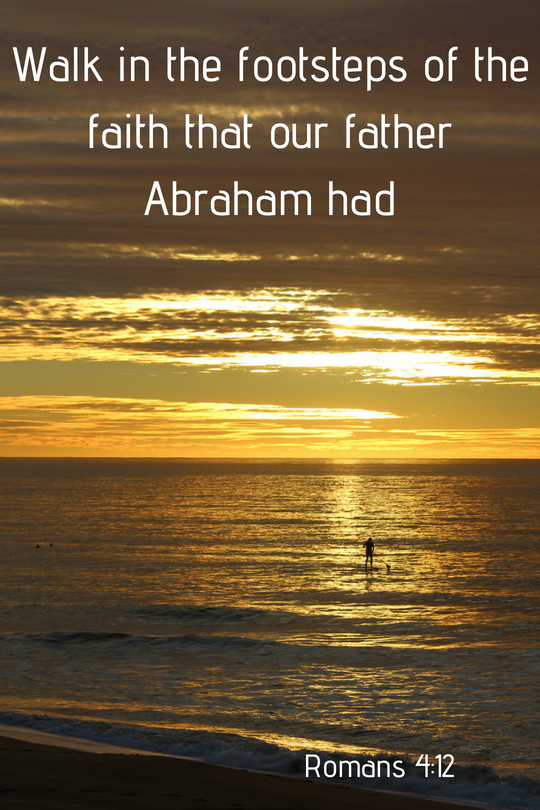 Romans 4:11-12
11 He received the sign of circumcision as a seal of the righteousness that he had by faith while he was still uncircumcised. The purpose was to make him the father of all who believe without being circumcised, so that righteousness would be counted to them as well,
12 and to make him the father of the circumcised who are not merely circumcised but who also walk in the footsteps of the faith that our father Abraham had before he was circumcised. – Romans 4:11-12
A seal in the ancient Near East was a sign of ownership used on deeds and letters:
I signed the deed, sealed it, got witnesses, and weighed the money on scales. – Jeremiah 32:10
And he wrote in the name of King Ahasuerus and sealed it with the king's signet ring. Then he sent the letters by mounted couriers riding on swift horses that were used in the king's service, bred from the royal stud, – Esther 8:10
At the time of Jesus wax seals were used on cargo to signify ownership. The Bible says we have received the seal of the Holy Spirit:
And do not grieve the Holy Spirit of God, by whom you were sealed for the day of redemption. – Ephesians 4:30
and who has also put his seal on us and given us his Spirit in our hearts as a guarantee. – 2 Corinthians 1:22
It is legal proof that we are owned by God. He loves us with a passion:
Set me as a seal upon your heart, as a seal upon your arm, for love is strong as death, jealousy is fierce as the grave. Its flashes are flashes of fire, the very flame of the LORD. – Song of Solomon 8:6
But, we do not earn His love. It is freely given. Abraham was made righteous by his belief and trust in God' s promises. He was made the father of all who believe before he was circumcised. Believers walk in the footsteps of the faith that Father Abraham had. The same faith that lives in us, the faith of the Son of God:
I have been crucified with Christ. It is no longer I who live, but Christ who lives in me. And the life I now live in the flesh I live by faith in the Son of God, who loved me and gave himself for me. – Galatians 2:20
for in Christ Jesus you are all sons of God, through faith. – Galatians 3:26
We are called to "walk in the footsteps of the faith that our father Abraham had before he was circumcised." The same faith that Abraham had is in us through the Holy Spirit. We may only have faith the size of a grain of mustard seed (Matthew 17:20) but God is working in our hearts so that our faith will be exercised and will grow and develop. As Abraham walked through many trials his trust in the promises of God grew stronger. So we will face trials and tribulations and through it all God will strengthen and empower us as we trust Him in faith.
2 Count it all joy, my brothers, when you meet trials of various kinds,
3 for you know that the testing of your faith produces steadfastness. 4 And let steadfastness have its full effect, that you may be perfect and complete, lacking in nothing.- James 1:2-4