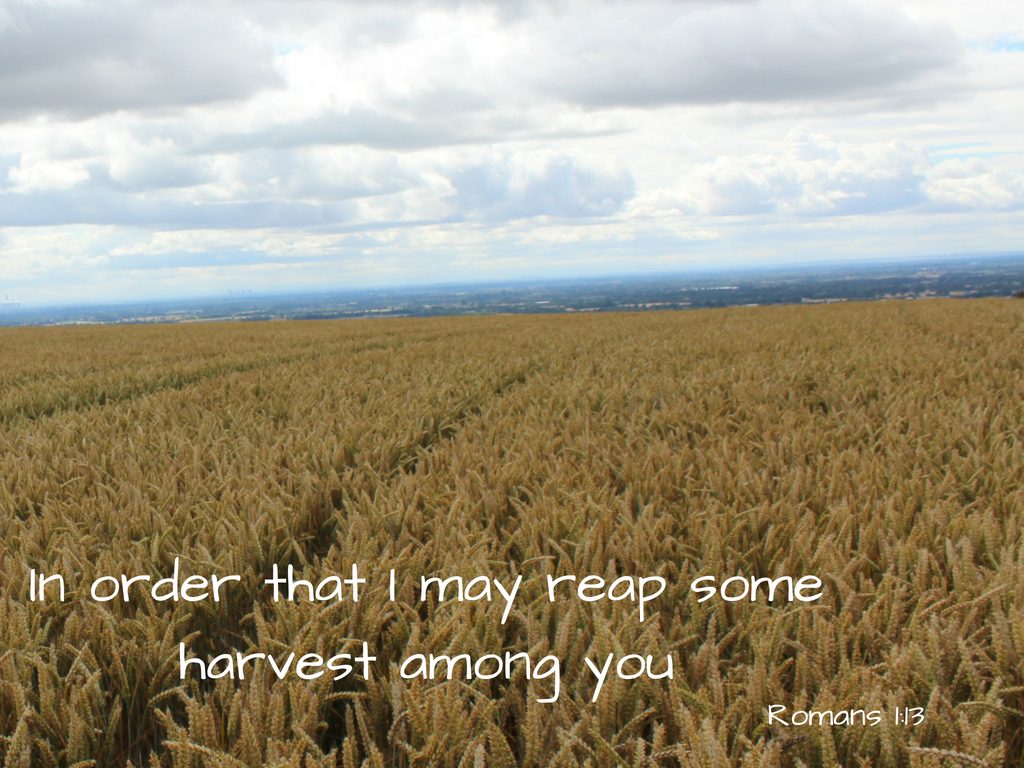 Romans 1:11-13
11 For I long to see you, that I may impart to you some spiritual gift to strengthen you-
12 that is, that we may be mutually encouraged by each other's faith, both yours and mine.
13 I do not want you to be unaware, brothers, that I have often intended to come to you (but thus far have been prevented), in order that I may reap some harvest among you as well as among the rest of the Gentiles. – Romans 1:11-13
Paul understood that the Christian walk is one of humility. He points out that he wants to bless the Roman church by imparting some spiritual gift but admits that they will bless him as much as he wishes to bless them. A spiritual gift is not as we may first think one from the list of the gifts of the Spirit. A spiritual gift is something given through a sacraficed life. It could be a cup of cold water:
And whoever gives one of these little ones even a cup of cold water because he is a disciple, truly, I say to you, he will by no means lose his reward." – Matthew 10:42
A widow's offering:
43 And he called his disciples to him and said to them, "Truly, I say to you, this poor widow has put in more than all those who are contributing to the offering box.
44 For they all contributed out of their abundance, but she out of her poverty has put in everything she had, all she had to live on." – Mark 12:43-44
It could be praying for someone, bringing a word of encouragement or helping alleviate someone's burden. Paul wanted to have fellowship with the Roman church and planned to go there.  Little did he imagen he would go as a prisoner, with Roman guards and faceing such a perilous trip. Paul wanted to reap a harvest. He wanted to save souls theough preaching the gospel.  He was the first to go on missionary trips to take the gospel to people across Asia to Southern Europe.  He led the way in taking the gospel to other peoples. He was a planner, an organiser and he wrote this letter as preparation for his visit. He was not involved in planting the church in Rome and there were no issues he had a heart to correct. So, this letter is unique in as much as it lays out the gospel of God in clarity to help a church be strong in faith. Paul is believed to have written this letter while he was in Corinth for a few months (Acts 20:2-3) while he was staying with Gaius (Rom 16:23). He wanted to bless the church from where he was, through praying for them and writing to them the truth of the gospel of God.