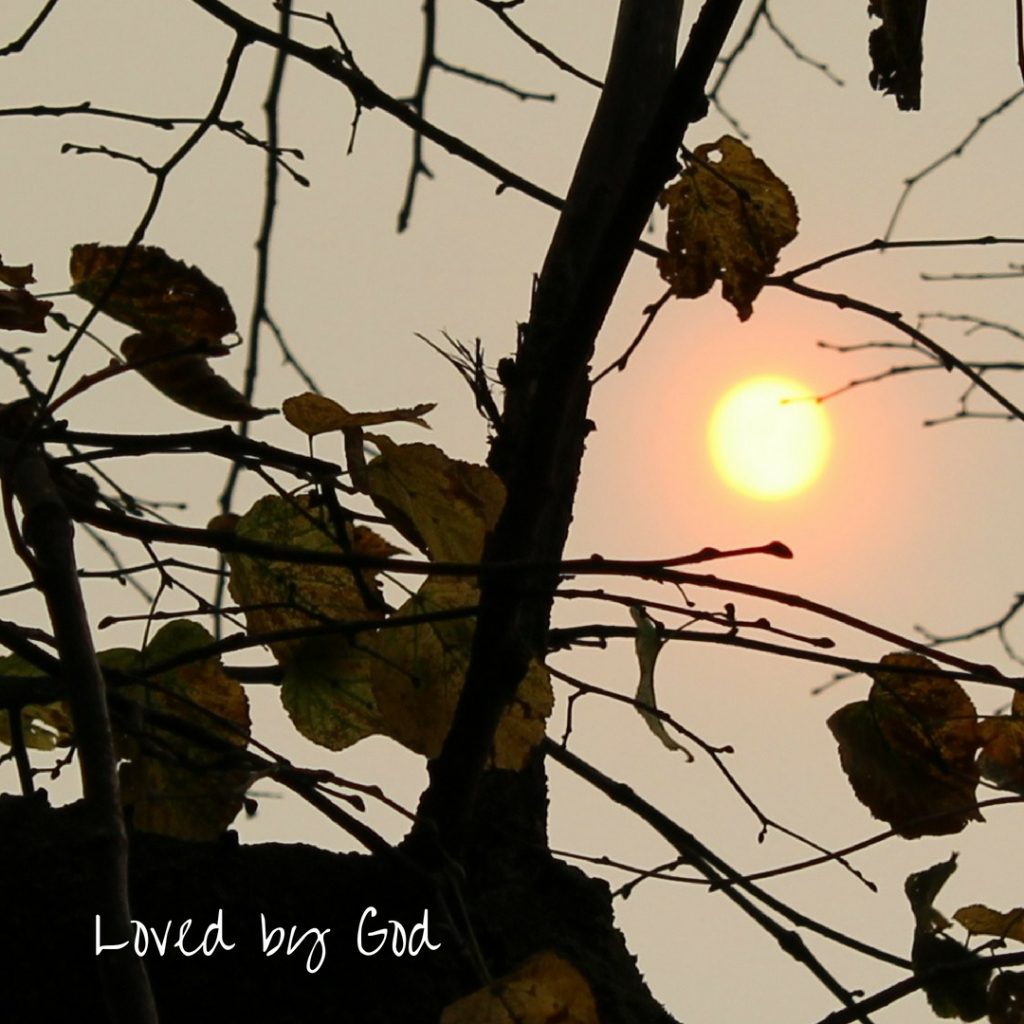 Romans 1:7
To all those in Rome who are loved by God and called to be saints: Grace to you and peace from God our Father and the Lord Jesus Christ.  – Romans 1:7
Loved by God. What a beautiful thought. Most religions have a God that needs to be appeased, that we have to prove our worth to. But the living God loves us. In fact He is the author of love   Without him there would be no love in the world:
 We love because he first loved us. – 1 John 4:19
Now we have the gift of love we have to be careful how we use it:
Like grapes in the wilderness, I found Israel. Like the first fruit on the fig tree in its first season, I saw your fathers. But they came to Baal-peor and consecrated themselves to the thing of shame, and became detestable like the thing they loved.  – Hosea 9:10
We become like the things we love. If we love possessions we can become envious, if we love sex we can become adulterous, if we love violent movies we can become violent. But we are called to be saints. What are saints? Those who are set apart for the use of God, not special extra holy people who have a special place in the church, but we are all saints. In the Greek the statement is "called saints". There is no inference that sainthood depends on what we do but it is who we are. We are loved by God, not for what we do but because He loves us.
Paul blesses the Roman church with his signature blessing:
"Grace to you and peace from God our Father and the Lord Jesus Christ."
You could fill many books on the subject of grace and peace. But here are a few verses that remind us of the gifts of grace and peace given to us:
But he gives more grace. Therefore it says, "God opposes the proud but gives grace to the humble." – James 4:6
But grow in the grace and knowledge of our Lord and Savior Jesus Christ. To him be the glory both now and to the day of eternity. Amen. – 2 Peter 3:18
Peace I leave with you; my peace I give to you. Not as the world gives do I give to you. Let not your hearts be troubled, neither let them be afraid. – John 14:27
Salt is good, but if the salt has lost its saltiness, how will you make it salty again? Have salt in yourselves, and be at peace with one another." – Mark 9:50
Now may the Lord of peace himself give you peace at all times in every way. The Lord be with you all. – 2 Thessalonians 3:16